Virtual Incision Announces $20 Million Financing to Advance First-of-its-Kind Surgical Mini-Robot 
Surgery and Surgical Robotics January 8, 2020
Virtual Incision Corporation, a medical device company pioneering a first-of-its-kind miniaturized surgical robot, announced it has raised $20 million in a Series B+ financing led by returning investor Bluestem Capital, with participation from returning investor PrairieGold Venture Partners, as well as from Genesis Innovation Group and other affiliated investors. The funds will support regulatory and clinical programs leading to the commercialization of the company's MIRA™ ("miniaturized in vivo robotic assistant") Surgical Robotic Platform.
Virtual Incision also announced its filing for an Investigational Device Exemption (IDE) with the U.S. Food and Drug Administration (FDA). An IDE approval will allow the company to initiate a confirmatory clinical study of the MIRA Surgical Robotic Platform in support of regulatory pathway to approval. The study will evaluate the safety and efficacy of the MIRA platform for colon resection surgeries in patients at a number of U.S. investigational sites.
MIRA is an investigational robot that will enable surgeons to perform minimally invasive surgeries in any hospital or surgery center, without the need for a dedicated space or the infrastructure typically required for "mainframe" robotic systems. Weighing only two pounds, the miniature single incision platform has full robotic capabilities, and can easily be moved from room to room.
Virtual Incision's goal is to increase patients' access to minimally invasive abdominal surgery and to maximize hospital efficiency in various settings at a price point significantly lower than currently available robotic systems.
"We designed the MIRA Surgical Robotic Platform with the fundamental understanding that minimally invasive procedures offer tremendous benefits to patients. We believe our portable and affordable abdominal robot has the potential to bring these benefits to many more patients," said John Murphy, president and CEO of Virtual Incision. "The planned IDE clinical study of MIRA is the critical next step for the company."
Colorectal and lower gastrointestinal procedures are among the fastest growing surgeries in the U.S., with more than 400,000 colon resection procedures performed each year. Today, the most standard approach for treating patients with severe conditions is via a colectomy, which is often an invasive open surgery that can involve a very large incision, a long hospital stay and several weeks of recovery. Open colectomies carry a high risk of surgical site infection and other complications that can negatively affect a patient's quality of life. Minimally invasive colectomies have been demonstrated to offer important benefits, and the use of miniaturized robotic surgery can potentially make these benefits more broadly available. Laparoscopic colectomies, though also minimally invasive, can be difficult to perform and can have less than ideal cosmetic outcomes.
"Beyond our initial device design for colon resection, Virtual Incision has begun developing a family of procedure-specific mini-robots for additional operations such as hernia repair, gallbladder removal and others, potentially enabling millions more surgical procedures each year," said Shane Farritor, Ph.D., Virtual Incision's co-founder and chief technology officer.
"The Virtual Incision team has developed a unique robotic platform that has incredible potential to transform surgery," said Steve Kirby, founding partner, Bluestem Capital. "With its foundational intellectual property – including more than 200 patents and applications – we are convinced that Virtual Incision will be leading the next wave of innovation in robotic surgery with the pioneering MIRA system."
"Demand for minimally invasive surgeries continues to increase, and we are enthusiastic about the promise of the MIRA platform to meet this demand, while also delivering unparalleled flexibility," said Dmitry Oleynikov, M.D., Virtual Incision's co-founder and chief medical officer. "We are focused on expanding access to minimally invasive robotic procedures and delivering this innovation to the many centers where a smaller, simpler and less costly solution is needed."
See Full Press Release: Virtual Incision Announces $20 Million Financing to Advance First-of-its-Kind Surgical Mini-Robot | Business Wire
---
Written by: Virtual Incision
---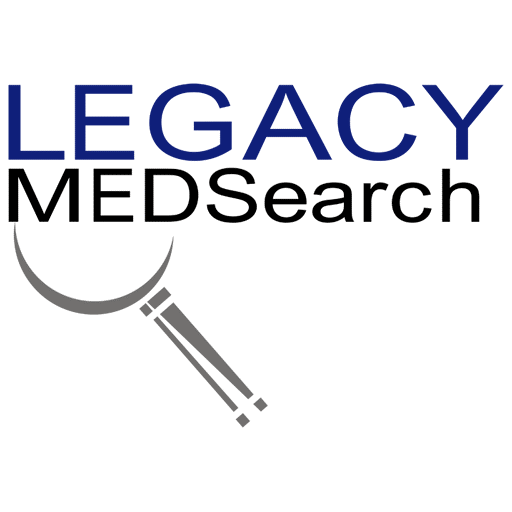 Legacy MedSearch has more than 30 years of combined experience recruiting in the medical device industry. We pride ourselves on our professionalism and ability to communicate quickly and honestly with all parties in the hiring process. Our clients include both blue-chip companies and innovative startups within the MedTech space. Over the past 10 years, we have built one of the strongest networks of device professionals ranging from sales, marketing, research & , quality & regulatory, project management, field service, and clinical affairs.
We offer a variety of different solutions for hiring managers depending on the scope and scale of each individual search. We craft a personalized solution for each client and position with a focus on attracting the best possible talent in the shortest possible time frame.
Are you hiring?
Contact us to discuss partnering with Legacy MedSearch on your position.
AUTHOR - Authorship Credit Noted Above
SHARE