Medical device and MedTech insights, news, tips and more
Virtual Reality Is Coming to Medical Imaging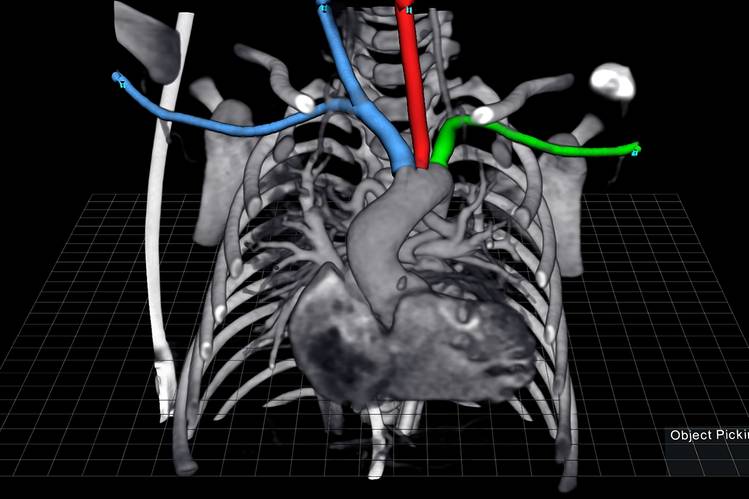 The medical-imaging industry is about to get a lot more "real."
New technologies coming to some hospitals and medical schools will allow doctors not only to see three-dimensional pictures produced by imaging equipment such as magnetic resonance imaging and ultrasound, but to interact with what is pictured—say, a heart or liver—as if it were real. Using devices such as virtual-reality viewers, as well as styluses or other hardware that provides a feeling of resistance, doctors will be able to take a tour of a patient's brain, for example, and even cut into virtual tissue.
Most medical-imaging equipment on the market today can generate 3-D images. Yet surgeons often stick with what they were taught to do in medical school, which is view multiple two-dimensional snapshots of the body part on which they plan to operate and reconstruct a three-dimensional view of it in their heads. Many of them don't think 3-D images offer enough increased benefit to merit that becoming the new standard, and the higher cost of 3-D imaging means hospitals have to demonstrate it actually improves patient care to get reimbursed.
That may be about to get easier. New virtual-reality technologies, which can pull in imagery and data from multiple sources, have the potential to more dramatically affect patient outcomes. In clinical trials, some virtual-reality simulations reduced surgical planning time by 40% and increased surgical accuracy by 10%.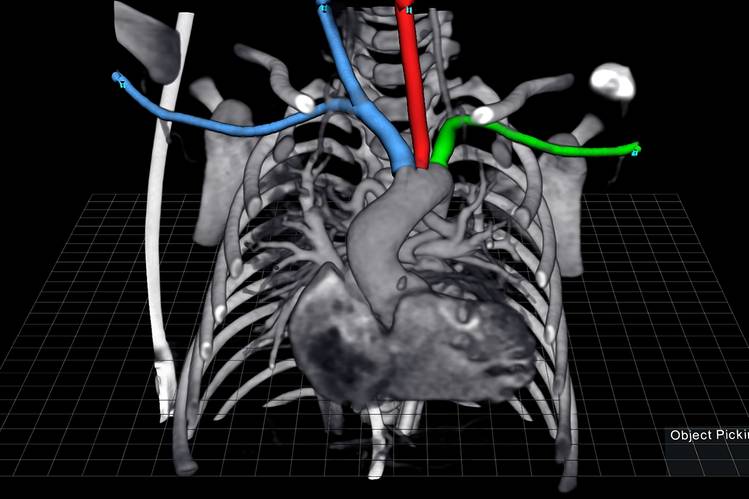 "VR gives a very immersive way of looking at all this data," says Sandeep Gupta, manager of Biomedical Image Analysis at GE Global Research, a division of General Electric Co., which is working to integrate virtual reality into its existing imaging equipment. "Doctors may be able to see which brain regions are affected by a neurodegenerative disease, for example, or which neural pathways information and signals are flowing through."
The new technologies come in a variety of forms, from fully immersive virtual-reality studios (which could be useful for training in medical schools) to simulations that use virtual-reality viewers such as the Rift headset from Oculus VR LLC. GE is working with a handful of research hospitals on early-stage testing of technology that will allow a doctor wearing a Rift headset to take a virtual tour of a patient's brain, and perhaps even determine how surgery might affect various parts of it.
Read More – Source: Virtual Reality Is Coming to Medical Imaging
By AMY WESTERVELT
Begin your legacy now. We are your medtech and medical device talent advisory firm.