Visby Medical™ Receives FDA Emergency Use Authorization for Respiratory Health Test for use in CLIA waived settings
Diagnostics & Healthcare News January 3, 2023
Visby Medical™ announced that it has received Emergency Use Authorization (EUA) from the U.S. Food and Drug Administration for its Respiratory Health point of care test. The Visby Medical Respiratory Health Test is a fast, polymerase chain reaction (PCR) device that detects and differentiates between upper respiratory infections caused by Influenza (Flu) A & B, and SARS-CoV-2 (COVID-19). 
Visby Medical has created the first and only "instrument-free" platform that offers true PCR technology; PCR is the gold standard for testing Flu A, Flu B, and COVID-19. The Respiratory Health Test, which fits in the palm of your hand, provides accurate results in under 30 minutes at the point of care, enabling clinicians to accurately diagnose and treat patients.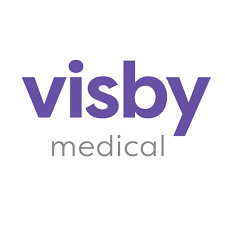 Both the CDC and the Infectious Disease Society of America recommend clinicians should use rapid molecular assays (i.e., nucleic acid amplification tests) over rapid influenza antigen diagnostic tests (RIDTs) in outpatients to improve detection (https://doi.org/10.1093/cid/ciy866; https://www.cdc.gov/flu/about/burden/index.html).
However, PCR testing has not been widely adopted in outpatient settings in part, because of the expense required to adopt and maintain PCR instrumentation. The instrument-free Visby Medical device solves this problem.
"Accurate, rapid, point of care testing can help physicians prescribe appropriate antiviral medications, minimize viral transmission in waiting rooms, and improve patient satisfaction," said Dr. Gary Schoolnik, Chief Medical Officer at Visby Medical. He further added, "Use of the Visby Respiratory Health Test at the point of care in urgent care clinics and emergency rooms will transform how patients with respiratory symptoms are diagnosed and treated."
This project has been supported in whole or in part with federal funds from the Department of Health and Human Services; Administration for Strategic Preparedness and Response; Biomedical Advanced Research and Development Authority (BARDA), under contract number 75A50121C00019.
About Visby Medical™
Visby Medical is transforming the order of diagnosis and treatment for infectious diseases so clinicians can test, talk with, and treat the patient in a single visit. The Company developed a proprietary technology platform that is the world's first instrument-free, single-use PCR platform that fits in the palm of your hand and rapidly tests for serious infections.
The Visby Medical Respiratory Health Test is the next phase in a robust pipeline that is accelerating the delivery of fast and accurate, palm-sized PCR diagnostics to the point of care, and eventually for use at home. For more information, visit www.visby.com. Follow Visby Medical on LinkedIn.
See Full Press Release at the Source: Visby Medical™ Receives FDA Emergency Use Authorization for Respiratory Health Test for use in CLIA waived settings
---
Press Release by: Visby Medical
---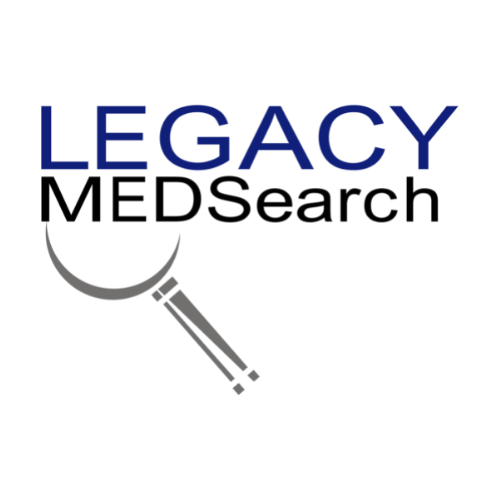 Legacy MedSearch has more than 35 years of combined experience recruiting in the medical device industry. We pride ourselves on our professionalism and ability to communicate quickly and honestly with all parties in the hiring process. Our clients include both blue-chip companies and innovative startups within the MedTech space. Over the past 17 years, we have built one of the strongest networks of device professionals ranging from sales, marketing, research & , quality & regulatory, project management, field service, and clinical affairs.
We offer a variety of different solutions for hiring managers depending on the scope and scale of each individual search. We craft a personalized solution for each client and position with a focus on attracting the best possible talent in the shortest possible time frame.
Are you hiring?
Contact us to discuss partnering with Legacy MedSearch on your position.
AUTHOR - Authorship Credit Noted Above
SHARE