Medical device and MedTech insights, news, tips and more
WaveGuide Launches World's First Portable NMR Device: the WaveGuide Formµla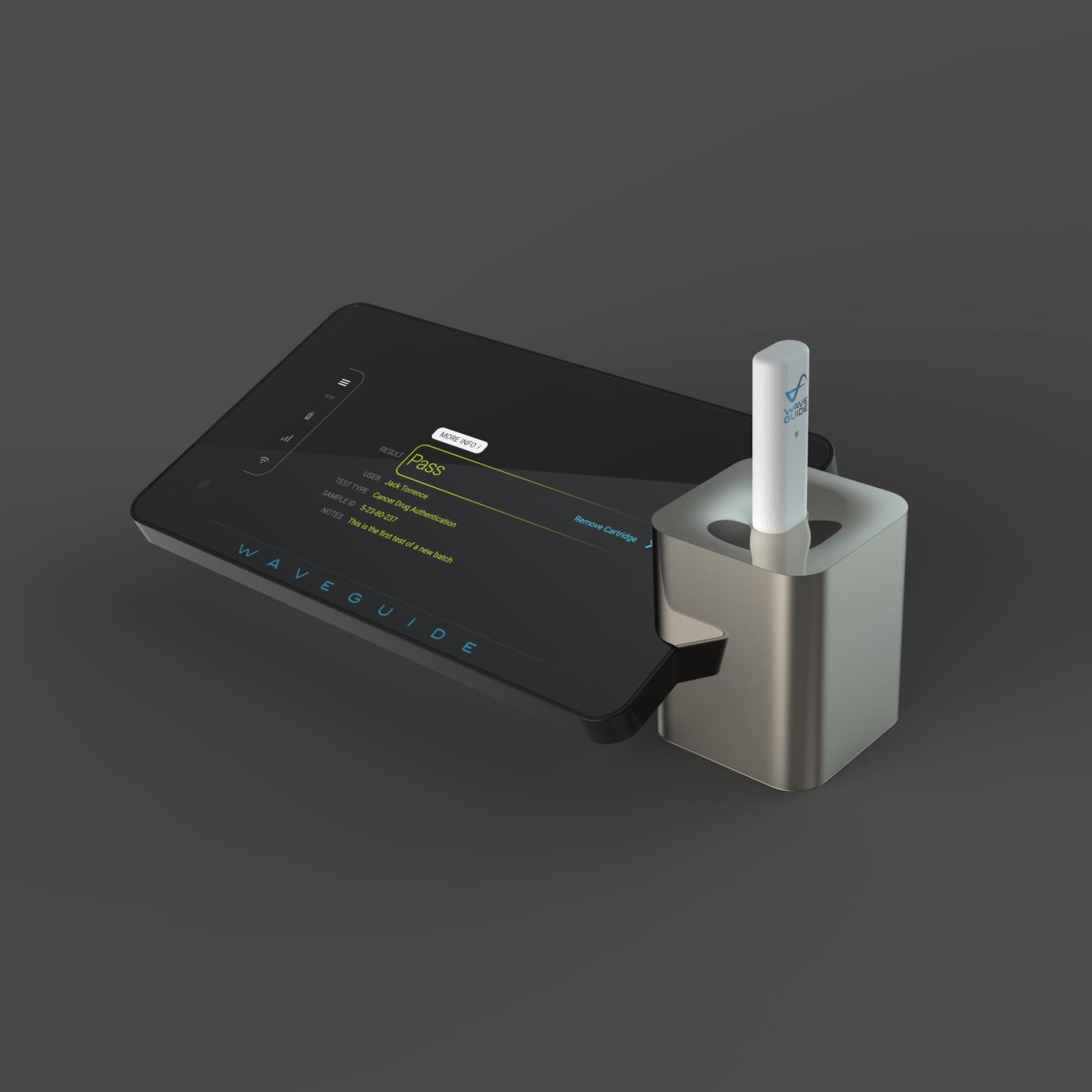 WaveGuide Corporation, an innovator of portable micro NMR (Nuclear Magnetic Resonance) instruments, today launched its new WaveGuide Formµla™, the world's only battery-powered, compact scientific instrument that performs rapid screening and diagnostics of solid and liquid substances spanning an array of markets and applications.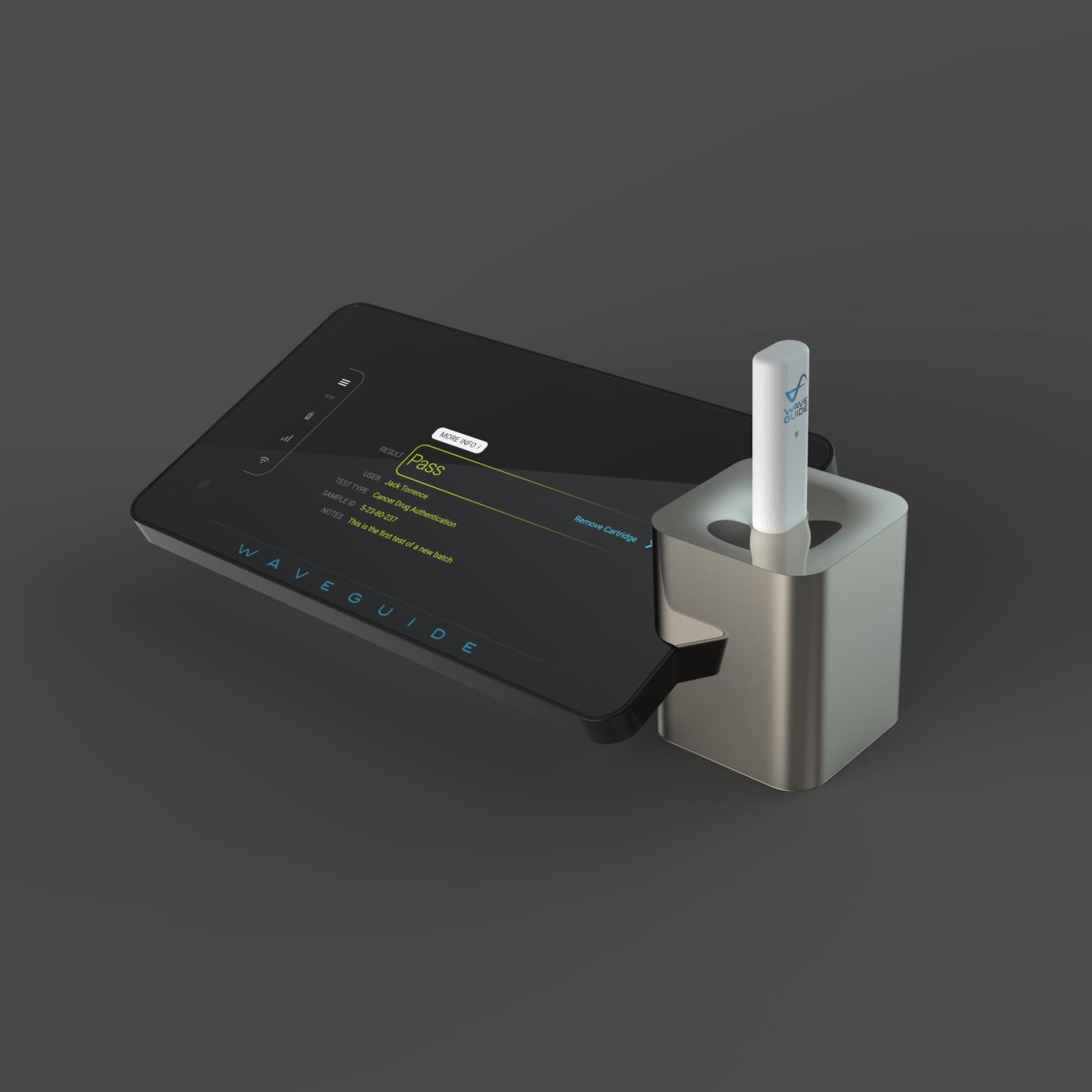 The WaveGuide Formµla™ micro NMR delivers performance as good or better than larger, more costly benchtop NMRs, in a portable, easy-to-use device. This makes it ideal for applications requiring in-situ decision making, including pharmaceutical, petrochemical, food quality, food safety, and consumer product authentication applications. The WaveGuide Formµla™ provides quantitative analysis for a wide range of real-world scenarios—from detecting impurities in lubricants indicative of engine and component wear to authenticating biological therapies and vaccines to rapidly screening patients for specific disease states.
The WaveGuide Formµla™ represents a significant departure from large, expensive, benchtop NMR solutions. In addition to trained operators, benchtop NMR systems can require up to 24 hours for the device and sample to temperature stabilize. The WaveGuide Formµla™ requires minimal user training and little to no sample preparation. After a quick internal calibration, the instrument is ready to use within seconds.
The WaveGuide Formµla™ will be launched at Pittcon 2020 booth #4911 in Chicago Illinois, March 2-5, 2020. A technical presentation, "Portable Forensic Analysis of Biological Agents and Consumer Products," will be delivered by WaveGuide's Head of Biology, Massimiliano La Colla Ph.D., at the conference on March 4.
"Until now, the size, cost and complexity of commercially available NMR platforms has limited their use to low volume and niche applications with high fixed costs. From WaveGuide's founding in 2015, we have worked diligently to change this paradigm, partnering with Harvard University's Department of Physics to pioneer a new class of micro NMR analyzer technology," said Nelson K. Stacks, CEO and President of WaveGuide Corporation. "The WaveGuide Formµla™ is truly a revolutionary development, opening the door to a range of in-situ applications in healthcare, consumer products, and industrial products that were previously impractical or impossible with the existing NMR technology."
The WaveGuide Formµla™ micro NMR is based on patented technology that enables small, low-cost, inhomogeneous magnets to produce a handheld chemical analyzer based on NMR, amplifying the NMR signal-to-noise by a factor of 10,000. WaveGuide has applied for six additional patents, bolstering the core technology.
See Full Press Release: WaveGuide Launches World's First Portable NMR Device: the WaveGuide Formµla™ | Business Wire
---
Written by: WaveGuide Corporation
---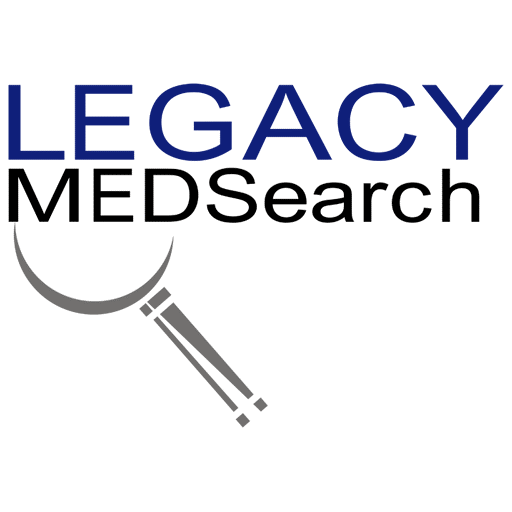 Legacy MedSearch has more than 30 years of combined experience recruiting in the medical device industry. We pride ourselves on our professionalism and ability to communicate quickly and honestly with all parties in the hiring process. Our clients include both blue-chip companies and innovative startups within the MedTech space. Over the past 10 years, we have built one of the strongest networks of device professionals ranging from sales, marketing, research & , quality & regulatory, project management, field service, and clinical affairs.
We offer a variety of different solutions for hiring managers depending on the scope and scale of each individual search. We craft a personalized solution for each client and position with a focus on attracting the best possible talent in the shortest possible time frame.
Are you hiring?
Contact us to discuss partnering with Legacy MedSearch on your position.
Begin your legacy now. We are your medtech and medical device talent advisory firm.