Wound Care BioActive to See Growth in Coming Years
Biologics, Wound Care, Infection Prevention February 8, 2016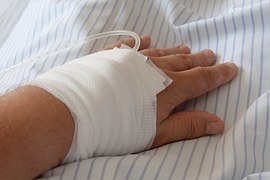 Advanced wound dressing materials made from biomaterials play an important role in the wound healing process are known as bioactive wound care dressings. Bioactive wound care dressings also comprise tissue-engineered products derived from artificial sources or natural tissues. These are usually formed by combining various polymers such as collagen, hyaluronic acid, elastin, alginates and chitosan. Wound dressings and devices are the important segment of the global medical and pharmaceutical wound care market. In the past, various natural or synthetic traditional dressings such as cotton wool, bandages, lint and gauzes with varying degree of absorbency properties were used for the management of wounds.
However, the recent last two decades have witnessed the introduction of various new advanced wound dressings into the market. The prime purpose of these wound dressings is to keep the wound dry by permitting the evaporation of wound exudates and preventing the entry of harmful bacteria into the wound. Effective wound management depends upon the number of different factors such as the healing process, type of wound being treated, physical properties of wound dressings available and patient's health condition. For this reason, most of the wound dressing products are being evaluated and tested in terms their physical properties and clinical performance for particular type of wound, before being considered for the regular use.
Biological wound dressings have the benefit of forming part of the natural tissue matrix and some of them play an important role in natural wound healing and new tissue formation. These characters made them most attractive and fastest growing segment of the overall advanced bioactive wound care market. In certain instances, these biomaterials are incorporated with active compounds such as growth factors and antimicrobials for delivery to the wound site.
The market for bioactive wound care products has witnessed a promising growth potential in coming years. The primary contributing factor for the growth of this market include rise in geriatric population that has subsequently led to the escalation of number of wound diseases. In addition, rising demand of tissue replacement therapy, increasing healthcare awareness among the population and growing demand for bioactive material likely to boost the growth of this market in coming years. Major chronic diseases such as peripheral vascular diseases, cardiovascular diseases, diabetes and other debilitating diseases have led to an increase in the number of chronic wounds. This has subsequently increased the demand for the adoption of advanced wound care products. Moreover, increased healthcare professionals' preference for technologically advanced and efficient wound care products would potentially the market in the future. However, availability of substitutes for bioactive wound care products and high cost associated with these advanced technologies are the major factors restraining the growth of this market.
Source: Bioactive Wound Care Market to Witness a Promising Growth Potential in Coming Years | Medgadget
AUTHOR - Authorship Credit Noted Above
SHARE