Medical device and MedTech insights, news, tips and more
Purple Heart Veteran Sgt. John Peck Receives Double Arm Transplant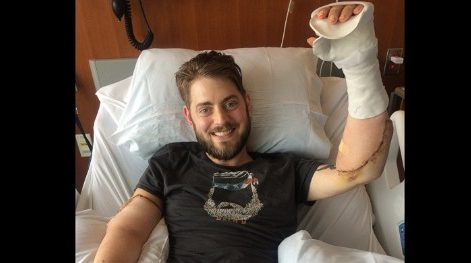 When quadruple amputee and retired Marine Sgt. John Peck looks down at his new arms, he said, he's overcome with gratitude — and vows that he will not take them for granted.
"Would I ever imagine being here? No. I still to this day tell people about the arm transplant, and they say, 'Whoa, they can do that?' And I say, 'Yeah, they can do face, limbs,' " Peck said. "People think it's sci-fi."
Read More – Source: Wounded veteran receives double arm transplant – CNN.com
By Jacqueline Howard, CNN
Begin your legacy now. We are your medtech and medical device talent advisory firm.