Wright Medical to Buy Orthopaedic Company Cartiva for $435M
Orthopedics and Spine August 30, 2018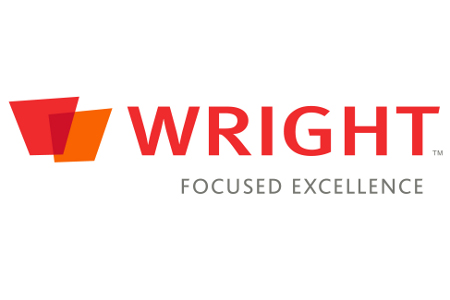 Wright Medical Group announced it has entered into a definitive agreement to acquire Cartiva, Inc., a private orthopaedic medical device company focused on treatment of osteoarthritis of the great toe.  The transaction will add a differentiated PMA-approved technology for a high-volume foot and ankle procedure and further accelerates growth opportunities in Wright's global Extremities business.
Under the terms of the agreement with Cartiva, Wright will acquire 100% of Cartiva's outstanding equity on a fully diluted basis for a total price of $435 million in cash.
Cartiva's lead product, a Synthetic Cartilage Implant (SCI) for treating arthritis at the base of the great toe, received U.S. Premarket Approval (PMA) in July 2016.  The SCI is composed of a biocompatible, durable, low-friction organic polymer that functions similarly to natural cartilage and can be implanted in about 35 minutes.  Unlike fusion, Cartiva reduces joint pain without sacrificing the foot's natural movement and retains mobility and range of motion.  Due to a less restrictive rehabilitation protocol, Cartiva patients typically return to function and activities of daily living faster than patients who undergo a fusion procedure.  Additional regulatory approvals have been obtained in Canada, EU, Brazil, Chile and Australia.
Wright expects full-year 2018 Cartiva revenues to be approximately $35 million, which represents approximately 50% growth over 2017, with gross margins and adjusted EBITDA margins accretive to Wright.
Robert Palmisano, Wright's president and chief executive officer, commented, "We are delighted to add Cartiva's technology, including its Synthetic Cartilage Implant, the first and only PMA product for the treatment of great toe osteoarthritis, to our market-leading lower extremities portfolio.  Supported by compelling clinical performance and the only product of its kind backed by Level I clinical evidence, Cartiva is experiencing rapid commercial adoption and is well positioned for future growth as it addresses large markets with significant unmet needs.  We believe this technology is a perfect fit for our Lower Extremities business and adds a differentiated product that addresses a common condition that is treated by most foot and ankle surgeons and has strong patient demand."
Palmisano continued, "In addition to the excellent strategic fit, the transaction is financially compelling, as the combination of high gross margins, very low instrument and inventory investment and limited infrastructure to be integrated, make the transaction attractive from a projected return on investment standpoint.  We also expect the combination to be approximately 100 basis points accretive to our pro forma revenue growth rate and approximately 100 basis points accretive to adjusted EBITDA margins in 2019.  Our core foot and ankle business has continued to gain momentum throughout the third quarter, and we expect this acquisition to further accelerate our growth prospects in this part of our business."
Timothy Patrick, Cartiva's president and chief executive officer added, "We are delighted to have found an excellent strategic buyer in Wright, a company that shares our commitment to technological leadership and that is a leader in foot and ankle with a demonstrated track record of commercializing breakthrough technologies.  We believe that Wright, with its 300-plus direct foot and ankle sales organization in the U.S. and its large international organization, as well as its expertise in medical education and product development, is the ideal partner to realize the full potential of our SCI technology.  We look forward to an exciting future as part of Wright Medical."
Read More at the Source: News Releases | Investor Relations | Wright Medical Technology
---
Joint Press Release by Wright Medical & Cartiva
---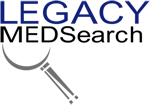 A Speciality Recruiting Firm Exclusively Servicing The Medical Device Industry
Legacy MedSearch has more than 30 years of combined experience recruiting in the medical device industry. We pride ourselves on our professionalism and ability to communicate quickly and honestly with all parties in the hiring process. Our clients include both blue-chip companies and innovative startups within the MedTech space. Over the past 10 years, we have built one of the strongest networks of device professionals ranging from sales, marketing, research & , quality & regulatory, project management, field service, and clinical affairs.
We offer a variety of different solutions for hiring managers depending on the scope and scale of each individual search. We craft a personalized solution for each client and position with a focus on attracting the best possible talent in the shortest possible time frame.
Are you hiring?
Contact us to discuss partnering with Legacy MedSearch on your position.
AUTHOR - Authorship Credit Noted Above
SHARE