Medical device and MedTech insights, news, tips and more
Your Recruiter (and other businesses) may not be able to text you today… Navigating New FCC Text/SMS Regulations in the US: What You Need to Know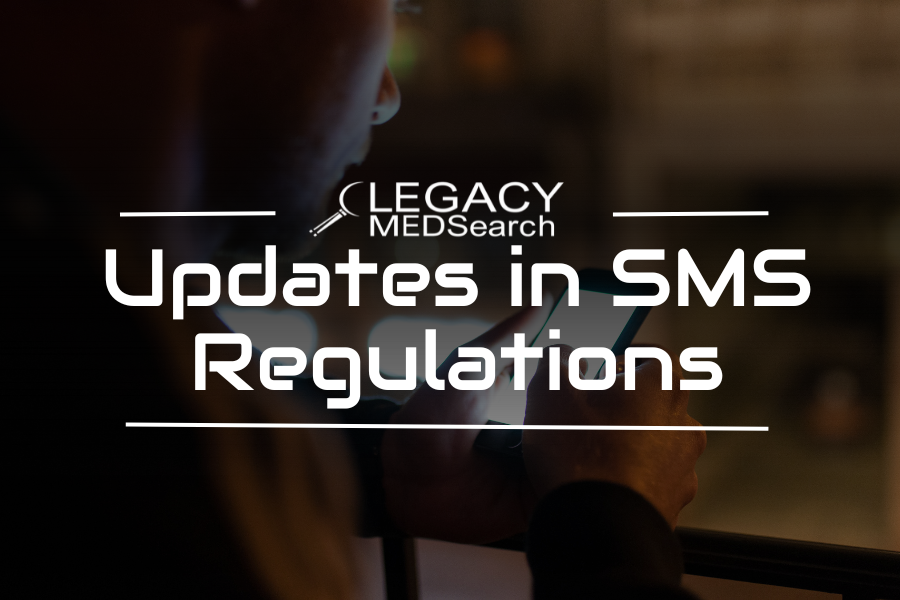 There are some important changes in the SMS world that will affect your business/career search/online shopping habits and more. We at Legacy MedSearch believe in keeping our network in the loop, so here's a quick summary.
The What and Why
Starting August 31st, the Federal Communications Commission (FCC) is rolling out stricter regulations for automated SMS (text) communication. Big carriers like AT&T and Verizon are stepping up to ensure their customers only get the messages they want to receive and minimize spam and unsolicited messages. With election cycles just around the corner, this is likely a good move!
What It Means for You in General
In a nutshell, carriers now demand proactive opt-in consent for all A2P (Application-to-Person) SMS communication. Simply put, companies need a clear system for recipients to opt-in should they want to receive your SMS messages. If companies don't follow these new rules, their messages might get blocked. Keep in mind that this is a proactive opt-in, not simply offering an 'unsubscribe' option.

What It Means for the Recruitment Industry and those who are open to New Job Opportunities

Texting for job seekers has its advantages on both sides of the table. Our research, based on aggregate studies we reviewed (HubSpot, PEW Research, Statista, Facebook, JobVite) indicates:
Americans spend nearly 4 hours a day on their smartphones, with 25-35% of their engagement texting. Texts have a 98% open rate as opposed to 20% for emails.
The average response time to a text is 50-60 times faster than email, depending on the research study.
50-70% of employers are currently using texting and a vast majority of consumers and job seekers desire to receive text messages.
85%+ of people today ignore unknown phone numbers, while a similar number check their phones within 30 minutes of waking up. Texting is the top form of communication for Gen Z, Millenials, Gen X – AND Baby Boomers.

Why the Change?
The story behind these changes is simple. SMS is incredibly effective, with a whopping 98% open rate. Unfortunately, that success also attracted a lot of spam. Their spam texts were cluttering the system and drowning out legitimate messages.
To solve this problem, carriers came up with A2P 10DLC (Application-to-Person, 10-Digit Long Codes). This system verifies who you are (a legit business with an EIN number) and categorizes the kind of texts you send (marketing, alerts, reminders, etc.). With this info, you can get approval to send SMS in the US.
The Big Picture
These changes are all about preserving the SMS channel. We are all tired of getting the same spam messages sent to our phones and regulations are necessary to ensure SMS stays relevant. So, this isn't just about compliance; it's about keeping SMS a reliable tool for your professional and personal life.

What Responsible Businesses and Recruiting firms are doing now
1) Text from a standard, ten-digit phone number
2) Identify who the text is from and clearly ask permission to send job (or other) information.
Example: "This is Paula Rutledge from Legacy MedSearch regarding a career request or opportunity. We do NOT bulk text. Do you consent to receiving text messages regarding employment or industry information?"
3) Even though you may have been texting your recruitment firm for years, in order to be in compliance, you will likely receive several messages from search firms you have spoken to in the past who are anxious to be responsible about your preferences.
4) This is a developing story and we will continue to update as more information is available.
More information:  
Expert insights on how to navigate the new mandatory A2P 10DLC industry requirements  
FCC Fact Sheet on Text Messaging 
Text Message Revenue Growth Since 2005 
Text Carriers Announce New Requirements 
 
Our team is working hard to deliver the best experience to our candidates and hiring managers, and we respect anyone's option to opt out of communication. So, next time someone from Legacy MEDSearch reaches out to you and a message asking for your consent to text precedes any job information, you know why! 
---
Written by: Paula Rutledge
---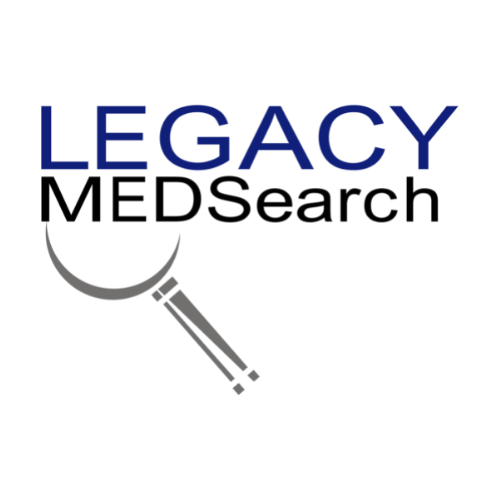 Legacy MedSearch has more than 35 years of combined experience recruiting in the medical device industry. We pride ourselves on our professionalism and ability to communicate quickly and honestly with all parties in the hiring process. Our clients include both blue-chip companies and innovative startups within the MedTech space. Over the past 17 years, we have built one of the strongest networks of device professionals ranging from sales, marketing, research & , quality & regulatory, project management, field service, and clinical affairs.
We offer a variety of different solutions for hiring managers depending on the scope and scale of each individual search. We craft a personalized solution for each client and position with a focus on attracting the best possible talent in the shortest possible time frame.
Are you hiring?
Contact us to discuss partnering with Legacy MedSearch on your position.
Begin your legacy now. We are your medtech and medical device talent advisory firm.