Medical device and MedTech insights, news, tips and more
Zebra Medical Vision Secures its 5th FDA Clearance, Making Its Vertebral Compression Fractures AI Solution Available in the U.S.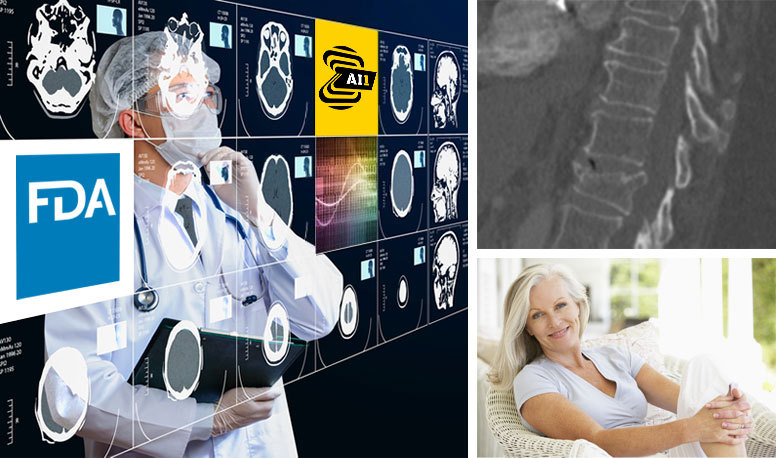 Zebra Medical Vision, the deep-learning medical imaging analytics company, announces today its fifth FDA 510(k) clearance for its Vertebral Compression Fractures (VCF) product. The company's latest AI solution automatically identifies findings suggestive of compression fractures, enabling clinicians to place patients that are at risk of osteoporosis in treatment pathways to prevent potentially life-changing fractures. The VCF product expands the company's growing AI1™ (all-in-one) bundle of FDA cleared AI solutions, which has now received a fourth US patent in its bone health series.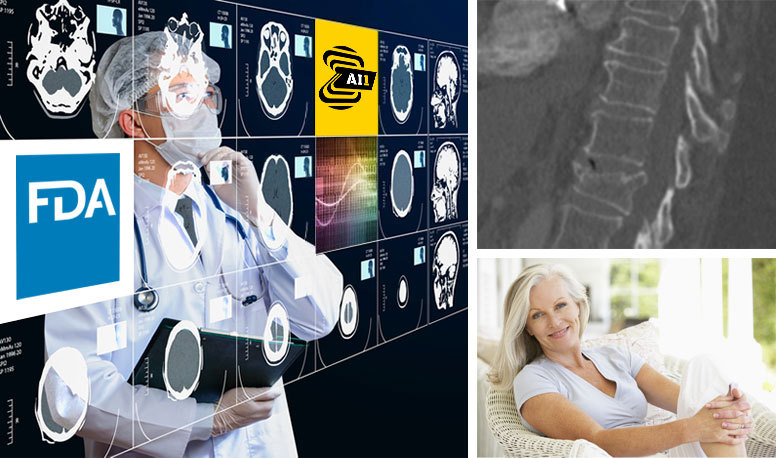 Nearly half of all women and a quarter of men over the age of 50 will suffer an osteoporotic fracture in their lifetime. According to the National Osteoporosis Foundation (NOF), the cost of osteoporosis-related fragility fractures to the U.S. is estimated to be $52 billion annually. Osteoporosis, also referred to as "The Silent Killer," is the most common preventable cause of fractures, causing more than 2 million cases of broken bones in the U.S. alone every year.
Zebra-Med is the first AI start-up in medical imaging to receive FDA clearance for a population health solution, which leverages AI to stratify risk, improve patient's quality of life, and reduce cost of care. The software substantially increases detection rates, raising the number of patients eligible for treatment, without the need for additional staff, imaging or radiation. Sites that run fracture-prevention programs or population-management programs use Zebra Medical Vision to systematically onboard people to these programs and initiate further examinations and treatment.
"Identifying patients at risk for osteoporosis has a significant impact on patients' well-being, as 70 percent of vertebral compression fractures are underdetected globally" says Ohad Arazi, CEO of Zebra Medical Vision. "These missed care opportunities are especially vital during this era of COVID-19, when many patient procedures have been postponed, and providers are dealing with substantial backlogs. The VCF product—our fifth FDA-cleared solution on the market—will allow us to expand our reach in the U.S. and help more clinicians and caregivers identify a large number of these fractures".
"Zebra-Med's latest AI solution will be advantageous to value-based healthcare systems. With appropriate intervention, it has potential to reduce secondary fractures in high risk patients and reduce additional related costs, while enabling providers to benefit from higher Medicare star ratings and increased revenue from RAF score adjustments, " says Dr. Keith White, Medical Director of Imaging Services, Intermountain Health.
See Full Press Release: Zebra Medical Vision Secures its 5th FDA Clearance, Making Its Vertebral Compression Fractures AI Solution Available in the U.S. | Business Wire
---
Written by: Zebra Medical Vision
---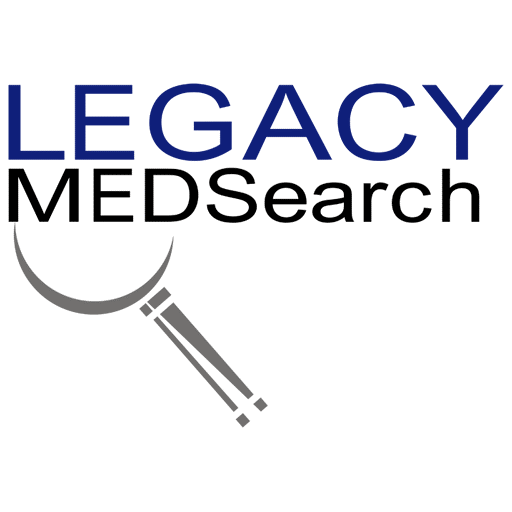 Legacy MedSearch has more than 30 years of combined experience recruiting in the medical device industry. We pride ourselves on our professionalism and ability to communicate quickly and honestly with all parties in the hiring process. Our clients include both blue-chip companies and innovative startups within the MedTech space. Over the past 10 years, we have built one of the strongest networks of device professionals ranging from sales, marketing, research & , quality & regulatory, project management, field service, and clinical affairs.
We offer a variety of different solutions for hiring managers depending on the scope and scale of each individual search. We craft a personalized solution for each client and position with a focus on attracting the best possible talent in the shortest possible time frame.
Are you hiring?
Contact us to discuss partnering with Legacy MedSearch on your position.
Begin your legacy now. We are your medtech and medical device talent advisory firm.