Medical device and MedTech insights, news, tips and more
Zimmer Biomet Spinning Off Spine & Dental Business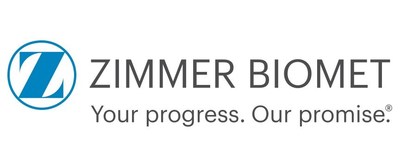 Zimmer Biomet (Formerly Known As Biomet Inc.) Holdings, Inc. (NYSE and SIX: ZBH), a global leader in musculoskeletal healthcare, announced its intention to spin off the Company's Spine and Dental businesses to form a new and independent, publicly traded company ("NewCo"). The planned transaction will enhance the focus of both Zimmer Biomet and NewCo to meet the needs of patients and customers and is expected to achieve faster growth and deliver greater value for all stakeholders.
"As part of the third phase of ZB's ongoing transformation, we are changing the complexion of our business through active portfolio management in order to accelerate growth and drive value creation," said Bryan Hanson, President and CEO of Zimmer Biomet. "For Zimmer Biomet, the transaction is an important step toward shifting our portfolio mix to higher-growth markets where we have a clear path to leadership and right to win. We believe NewCo will thrive as an independent company with prioritized capital allocation to pursue strategic growth opportunities and investment strategies in the large and growing Spine and Dental markets. This planned transaction underscores our commitment to ensuring our long-term priorities remain aligned with shareholders' best interests as we drive the business forward to meet customer needs and advance our mission to alleviate pain and improve the quality of life for people around the world."
The planned tax-efficient spin-off of NewCo is expected to create value for all stakeholders by achieving the following key goals:
Create a stronger growth profile for each company with enhanced management focus, while better aligning resources and processes more directly with the strategic priorities of each business;
Improve capital allocation based on the objectives of each independent company;
Reduce complexity and improve operating efficiencies; and
Provide each company with a compelling financial profile that more accurately reflects the strengths and opportunities of each business and as a result, offers investors a more targeted investment opportunity.
Zimmer Biomet to Sharpen Focus on High Growth, High Priority Areas in Knees, Hips, S.E.T. and CMFT
Following the spin-off, Zimmer Biomet will remain a leader in attractive segments within the orthopedics market, including Knees, Hips, Sports Medicine, Extremities and Trauma (S.E.T.), and Craniomaxillofacial and Thoracic (CMFT). With a total market of $43.5 billion, the Company has significant opportunities to capture growth and market share. The Zimmer Biomet portfolio includes highly innovative products, such as ROSA® Knee for robotically-assisted surgeries, the Persona® Primary, Partial, Cementless and Revision Knee Systems, Oxford® Partial Knee, mymobility® with Apple Watch®, OrthoIntel Intelligence Platform, the Avenir Complete™ Hip System, the G7® Acetabular Hip System, Comprehensive® Shoulder System, X Series™ Power Equipment and the Signature™ ONE Surgical Planner.
Zimmer Biomet expects the spin-off to result in an improved financial profile. The Company delivered 2019 and 2020 pro forma revenue totaling $6.96 billion and $6.128 billion, respectively. The transaction is expected to be accretive to revenue growth by approximately 50 basis points over the course of the Company's five-year strategic planning period, accelerate adjusted earnings per share growth and expand the Company's adjusted EBITDA and operating margins by approximately 125 basis points on a pro forma basis, making its adjusted margin profile compelling among med tech companies.
The Company will maintain its capital allocation priorities of maintaining its investment grade rating while continuing to invest in innovation and execute tuck-in acquisitions in attractive, higher growth markets.
NewCo to Leverage Comprehensive Portfolio of Established Brands and Products
NewCo will be well-positioned in the $21 billion combined global Spine and Dental markets that benefit from attractive fundamentals. The Spine portfolio addresses all areas of spinal surgery, with enabling technologies to drive pull-through of core spine sales. The most differentiated products include ROSA® ONE Spine, Mobi-C® Cervical Disc and The Tether™. The Dental business is a global leader in oral reconstruction and is well-positioned in premium segments of the dental market, including surgical, restorative and digital, and regenerative solutions. Key products include the T3® Implant, Tapered Screw-Vent® Implant System, Trabecular Metal™ Dental Implant, BellaTek® Encode Impression System and Puros® Allograft Particulate.
NewCo's 2019 and 2020 pro forma revenue totaled approximately $1.022 billion and $897 million, respectively, supported primarily by a broad geographic revenue base, with meaningful exposure for enhanced revenue growth and margin expansion coming from both established and emerging markets. NewCo is expected to benefit from free cash flow diversification and a capital structure supportive of innovation and investment. The Spine and Dental platforms will provide flexibility to pursue multiple avenues to accelerate growth and operating margins. The planned transaction will also position NewCo to commercialize key new product launches and existing product offerings with a focused execution strategy for each geography in which it operates. NewCo is expected to drive innovation and extend its competitiveness through product and technology enhancements fueled by optimized resource allocation and targeted deployment, enabling it to meet customer needs more directly.
Leadership
Bryan Hanson will continue to lead Zimmer Biomet as its President and CEO. The search for a NewCo CEO is in its final stages. The NewCo Board of Directors, management and headquarters will be announced as they are finalized.
See Full Press Release at the Source: Zimmer Biomet Announces Intent to Spin Off Spine and Dental Businesses | BioSpace
---
Press Release by: Zimmer Biomet
---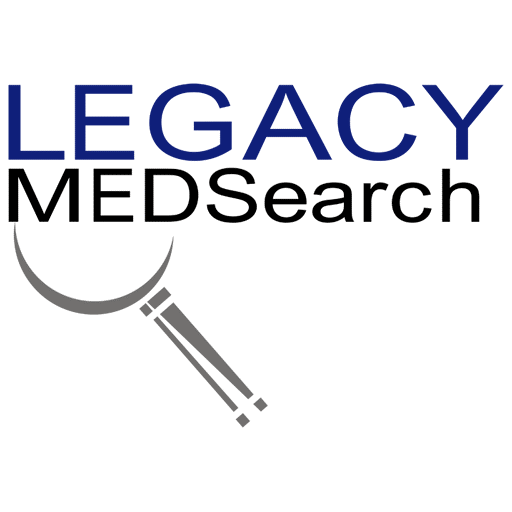 We offer a variety of different solutions for hiring managers depending on the scope and scale of each individual search. We craft a personalized solution for each client and position with a focus on attracting the best possible talent in the shortest possible time frame.
Are you hiring?
Contact us to discuss partnering with Legacy MedSearch on your position.
Begin your legacy now. We are your medtech and medical device talent advisory firm.